We realize that some prospects may not agree with the way we do business.  It is something that we understand, and we will respectfully refer that business on to an agency that is more transactional based than relationship based.  We will always enter business relationships with those that agree with our principals.  All parties must share similar goals in any successful relationship, and each party must trust that the other is doing what is in each other's best interest.
The insurance industry has change quite a bit since we started in 2005, but the client relationship has not.  We will be there for you when you need us the most.  That is our promise to you.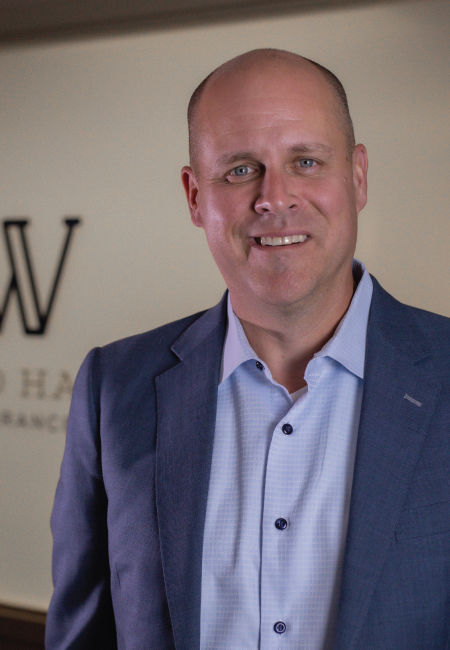 Patrick Kelly
President
Pat Kelly has been in the insurance industry since 2005 when he started a new agency with a captive company. He grew that agency into one of that company's largest and most profitable agencies in Minnesota. In his twelve years as a captive agency owner, he won numerous awards and achievements, frequently spoke to new agents on how to develop and grow their agencies, and was asked to consult the company on how to better serve clients throughout their operating territory.
In 2017, he opened up Wexford Harbour Insurance, an independent insurance agency representing multiple different insurance carriers. Pat has always used a consultative approach in his relationship with his clients, and having multiple different carriers allows his agency to use that approach to meet the need of each and every client.
He currently lives in Edina, MN with his wife and three children. He enjoys coaching youth basketball, fishing with his kids, and playing a very amateur round of golf with friends.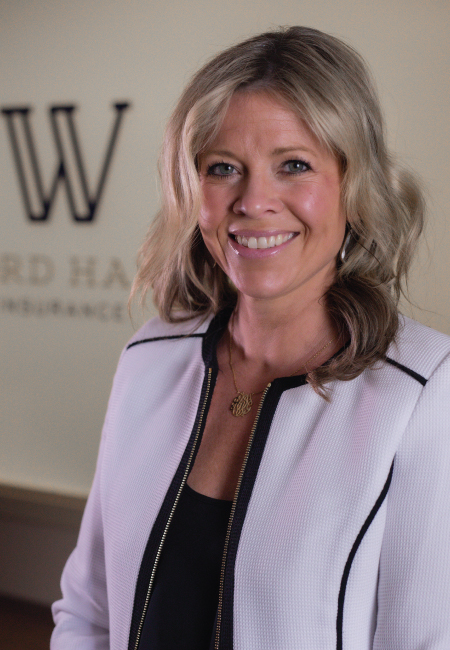 Ann Kelly
Customer Service Representative
Ann Kelly has been part of the team for many years behind the scenes. She made her true appearance as part of the agency in 2018. 
Her true passions and motivation at Wexford Harbour are building the relationships with our policyholders and being there for them as their lives change and grow. Her primary goal is to make insurance easy for you! To be an available resource to customers for all their insurance needs as well as helping to protect their income through life insurance planning.
We have been fortunate to achieve several honors over the years and we work hard every day to continue to hold these honors true. 
When Ann is not working, she is the head of operations at home to their three children. Together, with her husband, she enjoys spending time at the lake boating, waterskiing, and catching the sunsets.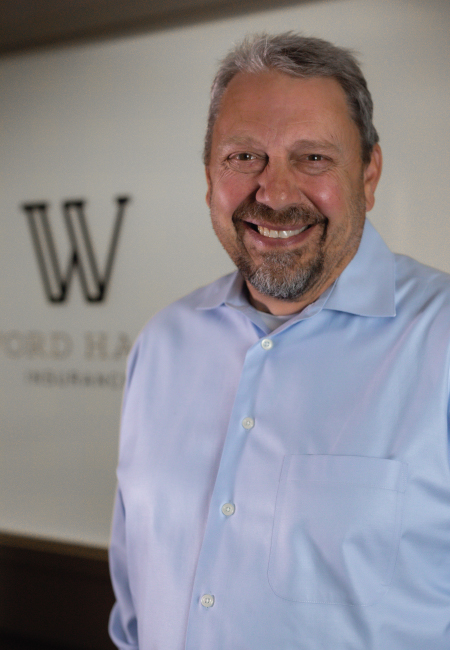 Scott Myklebust
Insurance Agent
Scott Myklebust joined Wexford Harbour Insurance in 2019 after 30 years in the insurance business. In 1989, Scott opened an agency in Bloomington MN with a captive carrier.  He grew his agency during this time to become one of the most successful agencies in Minnesota.  Scott is very excited to offer his clients multiple carriers to service their insurance needs. 
Scott and his wife live in Bloomington and they have two grown sons who make them proud every day. He enjoys fishing, reading, traveling & volunteering in his community and at his church.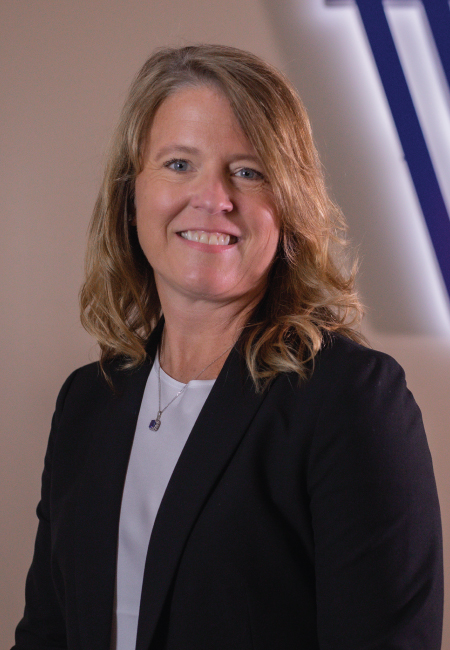 Brenda LaChance
Customer Service Representative
Brenda LaChance joined Wexford Harbour Insurance as a Customer Service Representative in 2021.  She is very excited to know meet all our clients and service any insurance needs they may have.
Brenda graduated from the University of MN – Duluth with a degree in Psychology and Family Education.  She was a teacher and Center Director for New Horizon Child Care.  After raising her two boys, she reentered the working world as a substitute clerk in the ISD 196 School District.  Brenda stays active in her community.  She has served as a program board member for Eagan Athletic Association, volunteered with Memorial Bloods Centers, and as volunteer and committee member for MDI Manufacturing. 
Brenda lives in Eagan with her husband Ken, and together they have raised 2 adult sons.  She is an avid Minnesota Gopher fan, enjoys being active outdoors and has been known to hit the golf course on occasion. 
THE HISTORY OF
WEXFORD HARBOUR
In Southeast Ireland lies a town called Wexford.  Wexford sits at the mouth of the Slaney River, which empties into Wexford Harbour.  In its earliest history, Wexford Harbour was a major port, exporting fish, cloth, wool and hides.  Wexford Harbour was difficult to navigate at times, and it created a natural security for the locals.  Large enemy ships could not enter the harbour without running the risk of running aground and sinking.
On March 29, 1929,  a young man from Wexford named Thomas Joseph Kelly wanted a change of scenery so he left Ireland and headed across the ocean, finally settling in St. Paul, MN. He raised 9 children in St. Paul, each that went on to be successful in their chosen walk of life.
The Kelly family grew throughout the years, and Thomas' grandchildren starting moving throughout the United States.  In 2017, after many years as a captive insurance agent, Patrick Kelly opened up Wexford Harbour Insurance to pay honor to his grandfather and the place where the Kelly family started.
Just as Wexford Harbour protected the people of Southeast Ireland, Wexford Harbour Insurance is ready to protect you from all the different perils you, your family and your business may face daily.   We will be your anchor in the storm.  Reach out to us today and see how we can help you.
How we work
Our insurance experts will spend some time understanding who you are, personally, professionally and financially, so you feel confident the insurance portfolio being presented meets your needs.   We will constantly reevaluate the insurance market so we can react to any changes or pressures that negatively affect your portfolio.  We also review your financial situation on an annually basis, if not more frequently, to make changes any appropriate changes that are needed.
The Wexford Harbour team are insurance leaders who uphold our commitment to our clients.
Whether you are looking for auto, home or commercial insurance Wexford Harbour is here to help. Get in touch today and let us help you.